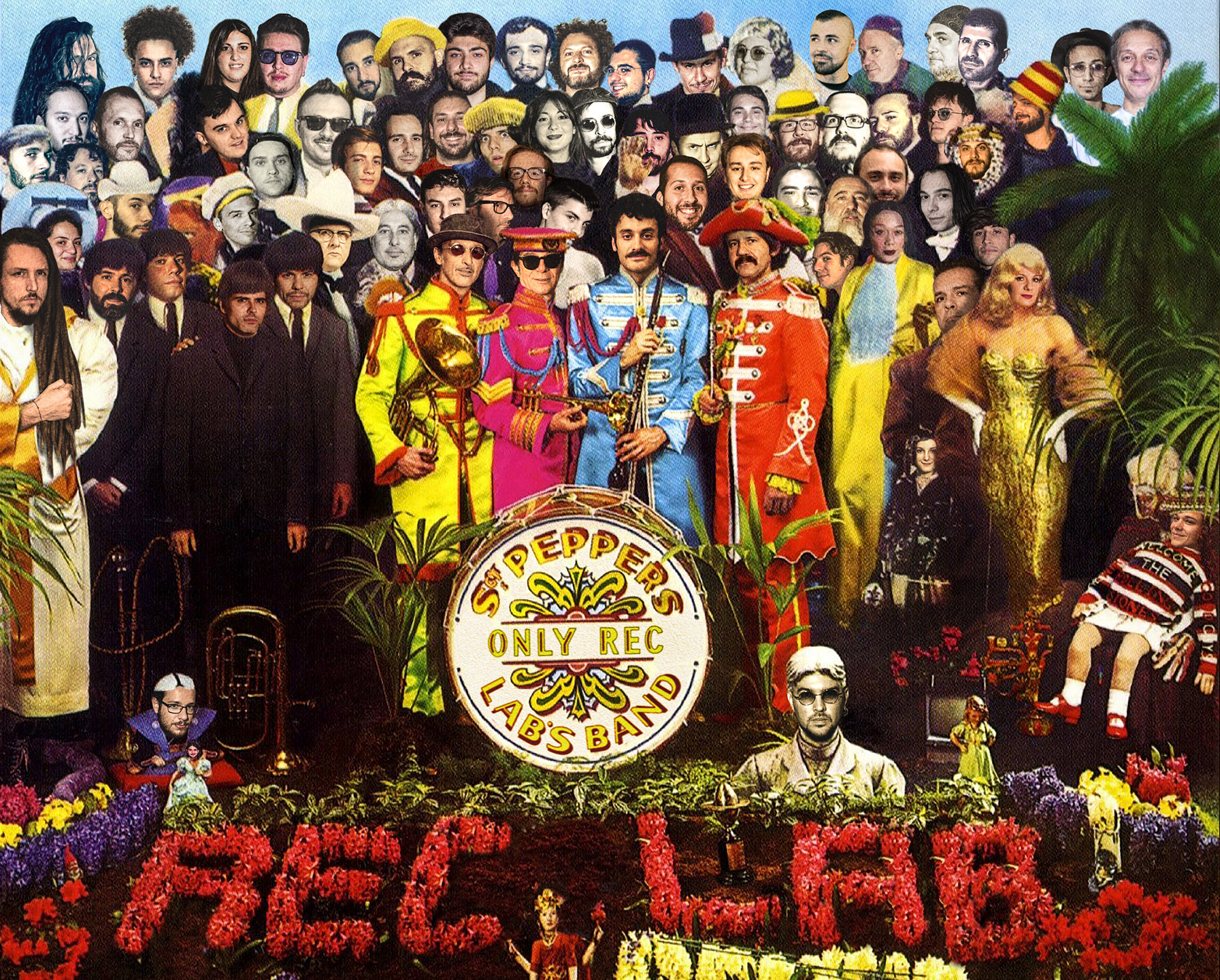 ANNIVERSARY
In February 2020 RecLab Studios enters its 11th year of activity, marking over 600 productions. To celebrate this important achievement, producer Larsen Premoli thought it appropriate to pay a homage to the Beatles and completely re-record "Let it Be", the elevent album recorded by the British band and undisputed milestone in the history of pop-rock and music in general, originally recorded in January 1969 and published on 8th May 1970. With the intent of starting a project of distinctive artistic profile, to re-create the work of Beatles the Milanese independent producer decided to summon a top-team of 73 musicians who collaborated with RecLab throughout its 11 years up until today.
This giant group is called…
"The Sgt. Pepper's Only RecLab's Band"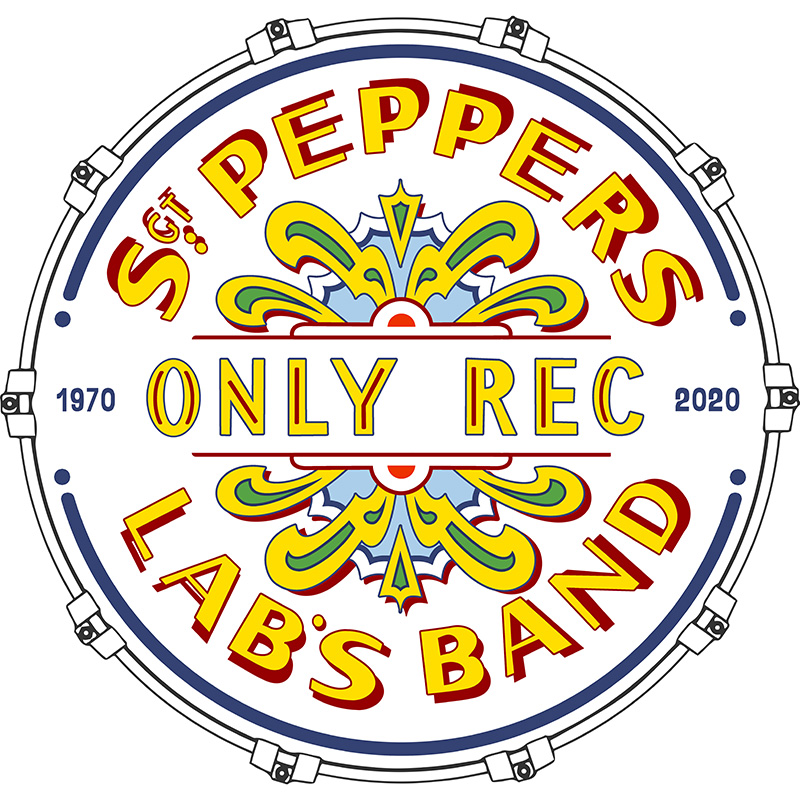 LINE UP
Deneb Bucella, Loris Bersan, Lorenzo Pasquini, Gianluca Bonelli, Vanni Antonicelli, Max Castellani, Lorenzo Mari, Davide Scopazzi, Mattia Dambrosio, Riccardo Mari, Gabriele Civitarese, Luca Stasi, Giovanni Mori, Antonio Magrini, Luca Cirio, Alessio Premoli, Tania Tiozzo, Davide Mancini, Leonardo Barbierato, Lorenzo Morra, Pier Panzeri, Paolo Longhini, Jody Brioschi, Andrea Dominoni, Marlon Bergamini, Massimo "Maffo" Vignali, Ruben Minuto, Carlo Ozzella, Alessio Maraschio, Domenico Vena, Riccardo Quagliotti, Federico Cavaliere, Maurizio "Dr. Feelgood" Faulisi, Simone Leoni, Federico Cataleta, Riccardo Grillo, Giulio Petrella, Roberto Binetti, Pacho, Alex Rossi, Sergio Cerina, Davide Taccagni, Federico Paulovich, Matteo Balani, Ralph Salati, Massimo Bontempi, Paolo Colavolpe, Walter Calloni, Orazio Nicoletti, Davide Calloni, Marco Venturini, Michele Spadaro, Carlotta Baroni, Fracesco Saracino, Marco Battistella, Zimo Cristriani, Lorenzo Martelli, Giulia Osservati, Riccardo Berticelli, Mattia Frassinetti, Alessandro Passera, Simone Vaccaro, Jacopo Martignoni, Erica Spozio, Roberto Paladino, Marco Parenti, Roberto Ferrante, Riccardo Di Paola, Luca Pasqua, Salvo Vinci, Giuly Jackson, Maria Vittoria Boemi, Elisa Trovato, Larsen Premoli.
THE PROJECT

Officially started at RecLab Studios on September 12st 2019 with the recording of drum tracks. Recording of all other tracks took until Christmas. Then a meticulous post-production on fine vintage equipment was carried out. The tracks have been recorded following precisely the timeline of the original album. While much room was left for the interpretation of the parts by the artists, according to their language and individuality, arrangements instead follow the originals faithfully, inspired by the Naked version published in 2011, without the extra-orchestral and choirs arrangements added by Phil Spector in the original version published in 1970.
TRACK LIST 
01 Get Back
02 Dig a Pony
03 For you Blue  
04 The Long and Winding Road
05 Two of Us
06 Maggie Mae
07 I've got a Feeling
08 One After 909
09 Don't let me Down
10 I've got a Feeling
11 Across The Universe
12 Dig it
13 Let it Be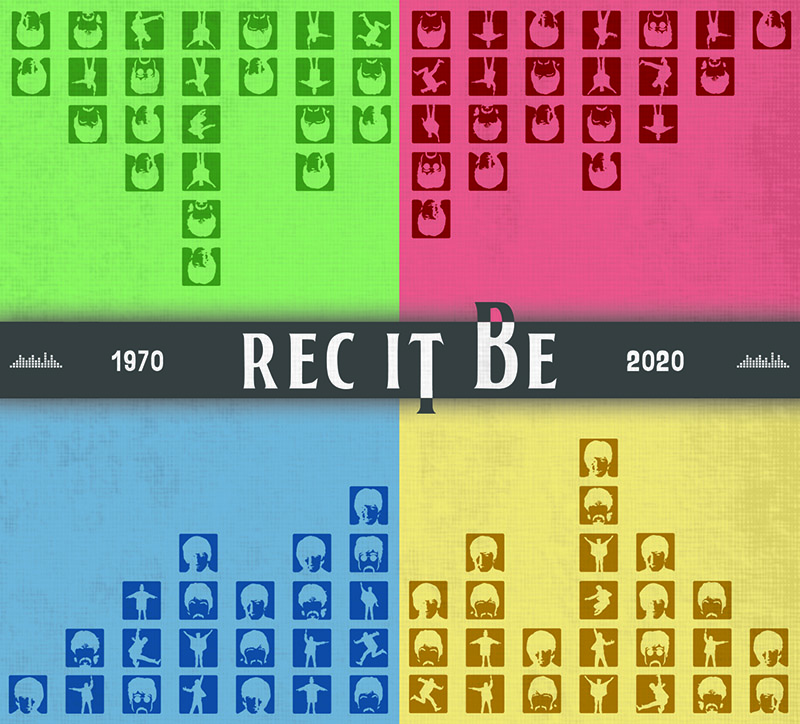 RELEASE & SHOW
'Rec it Be' will be released on May 8th 2020, exatley 50 years after the original record 'Let it Be'. On Saturday night May 9th 2020, at the prestigious Legend Club in Milan (Italy), the complete Sgt.Peppers Only RecLab's Band will be on stage to perform a live show with a full album set-list and many surprises!
PUBLICATION
The project will be published digitally on iTunes and on all the other main digital stores. The digital version will also include many bonus track by the Larsen Premoli solo project "Hobbie Road". "Rec it Be" will also be issued on special packaging CD in limited edition. With the purchase of one CD, a digital hi-res copy will be for free. Making of videos, together with full artists' performances, backstages and and interviews at RecLab will be published on YouTube by 9th February 2020, announced by many teasers and trailers on RecLab Studios Facebook page and Instagram account.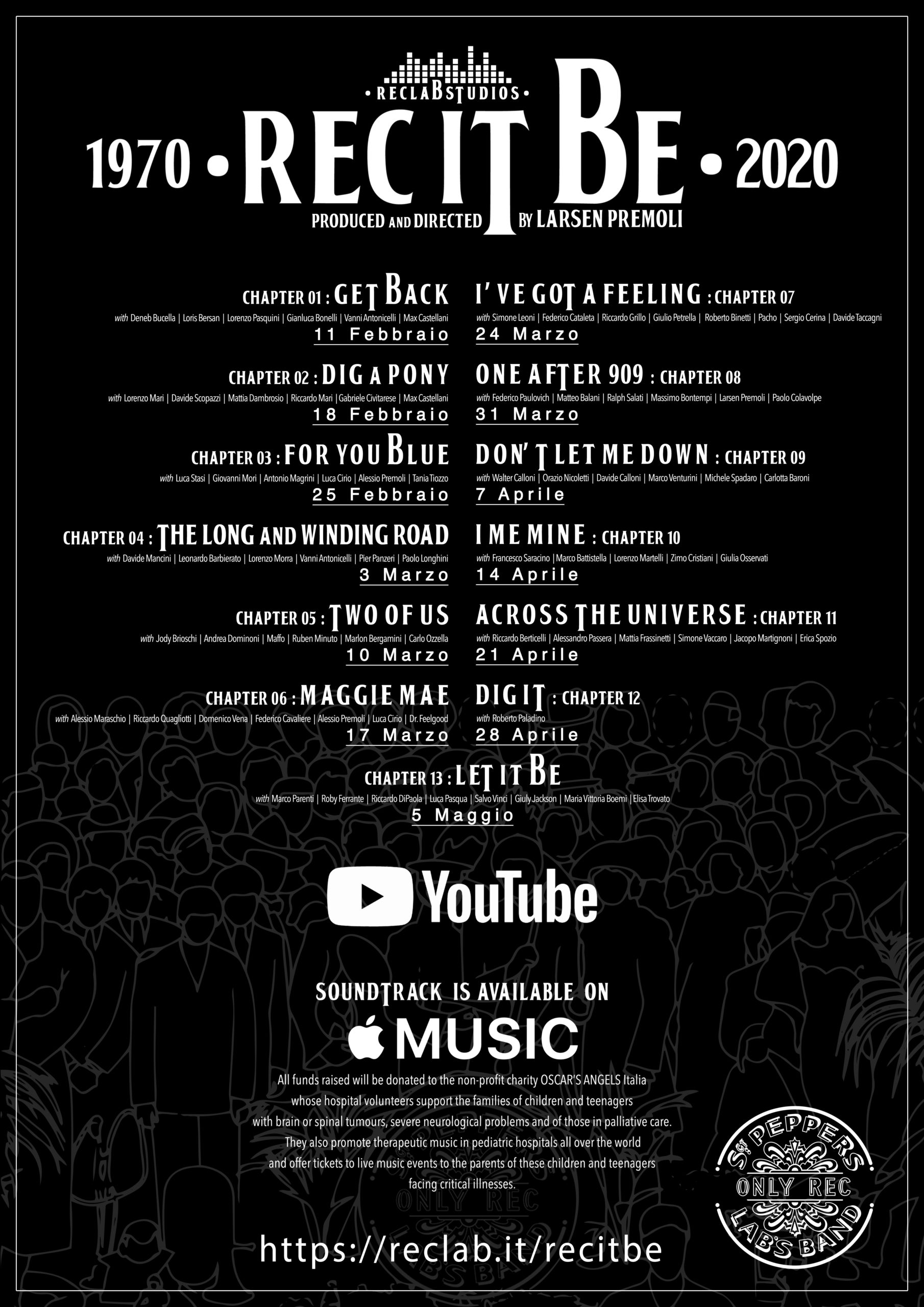 CHARITY
All funds raised will be donated to the non-profit charity OSCAR'S ANGELS Italia whose hospital volunteers support the families of children and teenagers with brain or spinal tumours, severe neurological problems and of those in palliative care. They also promote therapeutic music in pediatric hospitals all over the world and offer tickets to live music events to the parents of these children and teenagers facing critical illnesses.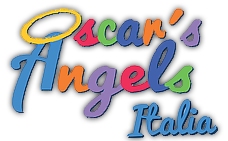 MEMORABILIA
To thank the people who will donate for OSCAR'S ANGELS Italia RecLab will provide to ship them some merchandising object, t-shirts and gadgets: a special PayPal form for the offers to support the project and Oscar's Angels Italia association will be available soon, here! Memorabilia will be also available during the show on May 9th 2020 in Milan,